Multi-functional Shelves Mould Opbergrekken
Mould Storage Racks, die soms genoemd worden als Mould Racking, of Mould Rack, vormen gereedschapshylla, bestaan ​​uit uprigt frame, stalen vloerbekleding (schuiflade), ondersteuningsstructuur, zelfblokkers enz.
Standaard Mold Racks 3 secties 4 lagen (1 ton per beweegbare lade)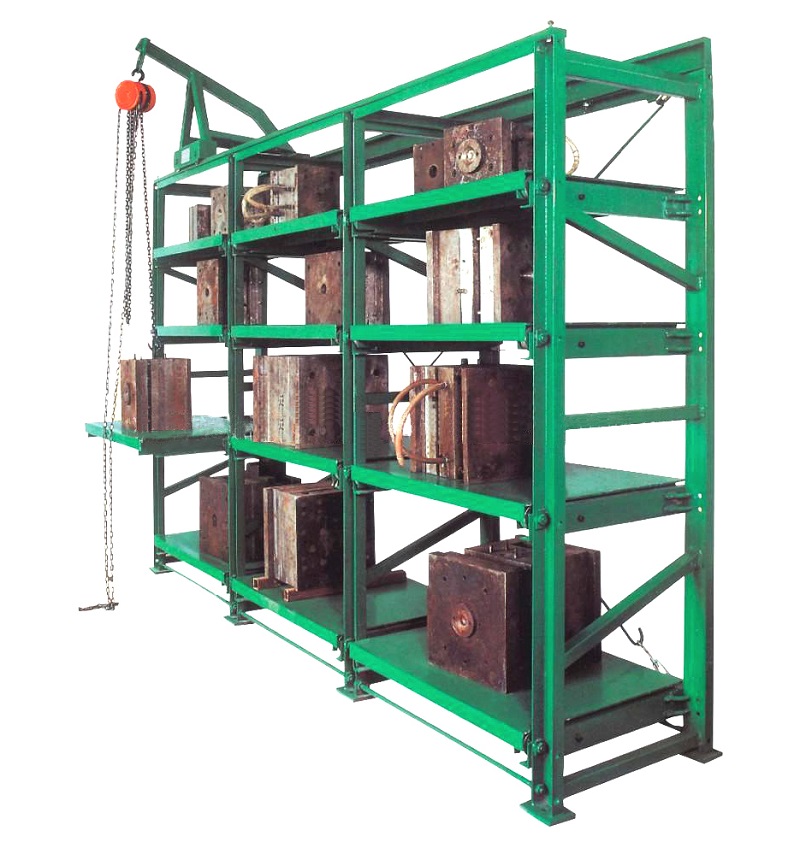 Mould Storage Racking is ideaal voor de volgende applicatie:
1, gereedschap & Die opslag / Fixtures opslag, vliegtuigen en auto-industrie.
2, standaard maat: H2000 * D600 * L3000mm, laadvermogen 1 ton tot 2 ton per lade, 3 secties 4 lagen, totaal 12 laden per eenheid.
3, staalfabriek en fabricage.
4, opslag van zware waardevolle artikelen.
5, plastic industrie, meest voor injectievormen,
6, 1 ton per lade of 2 ton per lade, met 60% uitschuifbaar, met handgreep of elektrische hijs of kranen,
7, volledig open schimmelrek, kan elke lade 100% uitgetrokken worden.
Mould Opbergrekken Met Manuele Hijskraan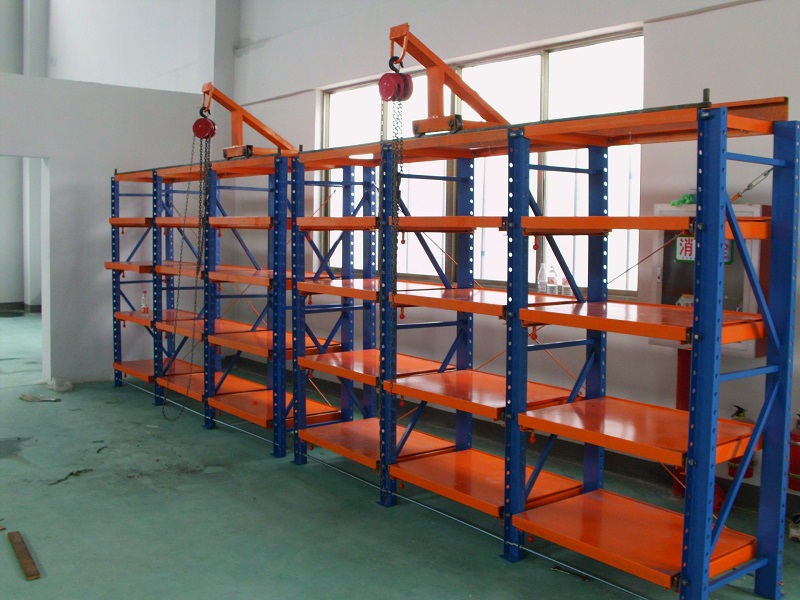 De ondersteuningsstructuur van schimmelrek, is het secundaire ontwerp, de laadcapaciteit van de enkele lade is over het algemeen binnen 2000KG.
Het laden van de lade kan naar de semi-open, meer dan semi-open, volledig open zijn ontworpen.
Het speciale schuifbuisontwerp maakt het kleine gebruik van weerstand, en het zelfblokkende apparaat kan betrouwbaar en veilig zijn.
Elke lade kan 60% van zijn diepte worden getekend, makkelijk op rolrollen geslipt.
Het is geschikt voor het opslaan van schimmels, enz., De kraan, heftruck, zelfgemaakte trolley kan gebruikt worden om goederen op te halen.
Korte Uitzicht op Mould Opbergrekken Structuur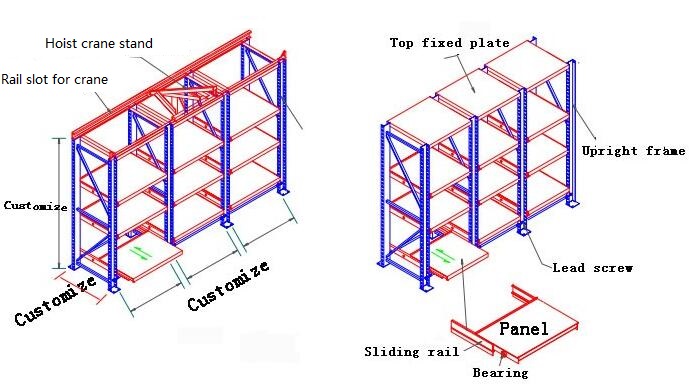 Mould Opbergrekken in Containers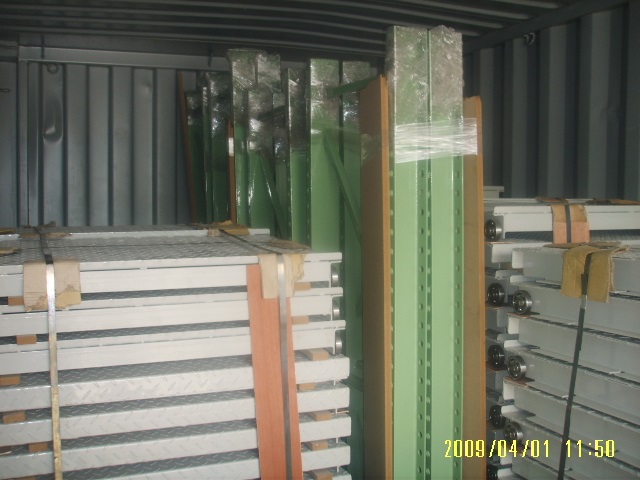 Belangrijkste producten van Guangdong Shinestar Storage Equipment Co., Ltd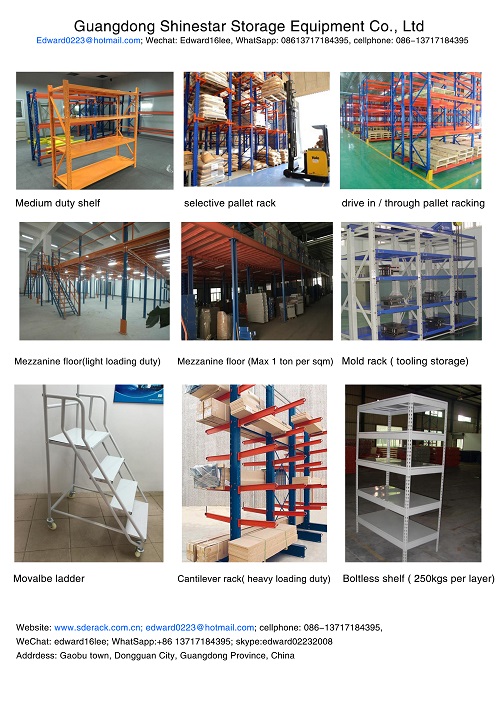 Productie Precedure